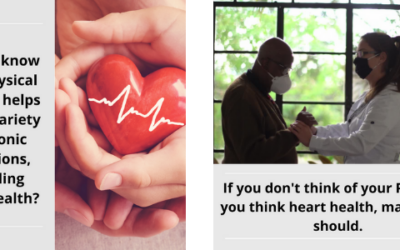 Elevate Your Heart Rate With Physical Therapy Heart disease is a leading cause of death and disability. This shouldn't be a surprise - it's been at the top of the list for years. You know that taking care of your heart is important. That means doing things like eating...
If you're interested in working with us, or booking your free 20 minute consultation we can be reached by telephone on the following number,
For all other enquiries please use the contact form and we'll be back in touch with you asap!
Contacting Karen Litzy Physical Therapy, PLLC through the website does not constitute a provider/patient relationship.