Cervical Health Awareness Month: What Can you Do?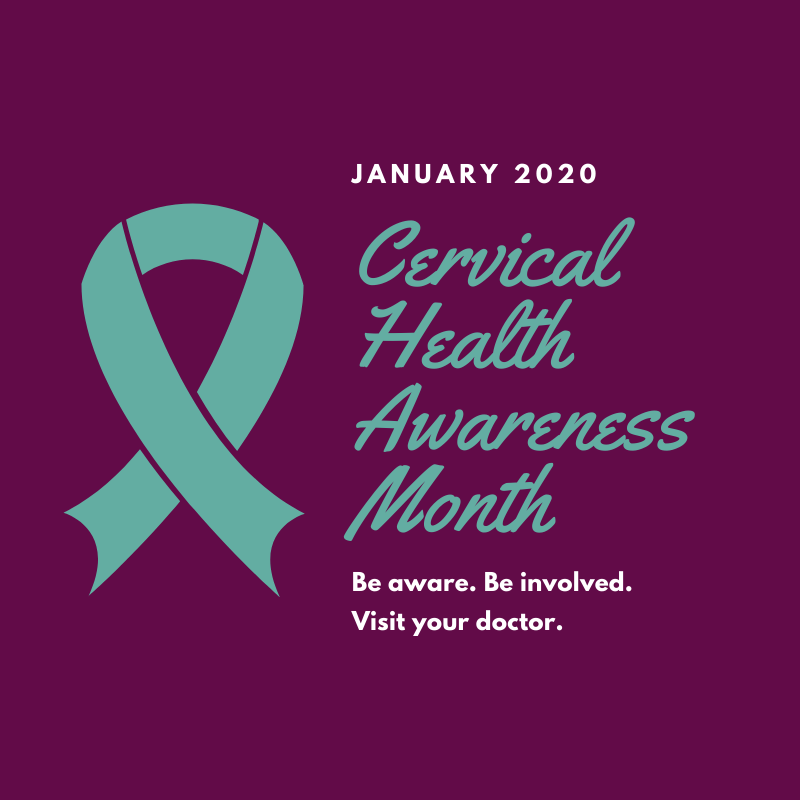 January is Cervical Health Awareness Month and……
Karen Litzy Physical Therapy wants you to know that there's a lot you can do to prevent cervical cancer. Each year, more than 11,000 women in the United States get cervical cancer.
HPV (human papillomavirus) is a very common infection that spreads through sexual activity, and it causes almost all cases of cervical cancer.
About 79 million Americans currently have HPV, but many people with HPV don't know they are infected.
The good news?
The HPV vaccine (shot) can prevent HPV.

Cervical cancer can often be prevented with regular screening tests and follow-up care.
In honor of National Cervical Health Awareness Month, Karen Litzy Physical Therapy encourages:
Women to start getting regular cervical cancer screenings at age 21

Parents to make sure pre-teens get the HPV vaccine at age 11 or 12
Teens and young adults also need to get the HPV vaccine if they didn't get it as pre-teens. Women up to age 26 and men up to age 21 can still get the vaccine.
You and your family members may be able to get these services at no cost to you. Check with your insurance company to learn more.
Taking small steps can help keep you safe and healthy.
If you have been diagnosed with cervical cancer did you know that a physical therapist should be a part of your medical team. A physical therapist should be included at the point of diagnoses and throughout all treatments.
New guidelines published in October of 2019 via an expert panel of 17 organizations and published in Medicine & Science in Sports & Exercise® include the following guidance an recommendation for those diagnosed with cancer:
For all adults, exercise is important for cancer prevention and specifically lowers risk of seven common types of cancer: colon, breast, endometrial, kidney, bladder, esophagus and stomach

For cancer survivors, incorporate exercise to help improve survival after a diagnosis of breast, colon and prostate cancer

Exercising during and after cancer treatment improves fatigue, anxiety, depression, physical function, quality of life and does not exacerbate lymphedema

Continue research that will drive the integration of exercise into the standard of care for cancer

Translate into practice the increasingly robust evidence base about the positive effects of exercise for cancer patients
Physical therapists are uniquely qualified to guide you through your exercise program given our background in the medical field and out knowledge of the systems of the body and how cancer treatment may affect those systems.
If you would like to know more about how physical therapists work with people diagnosed with cancer please listen to this very informative podcast with Dr. Nicole Stout, DPT, CLT-LANA, FAPTA: Cancer Rehab and Survivorship Care. Please click on the image to access the podcast episode.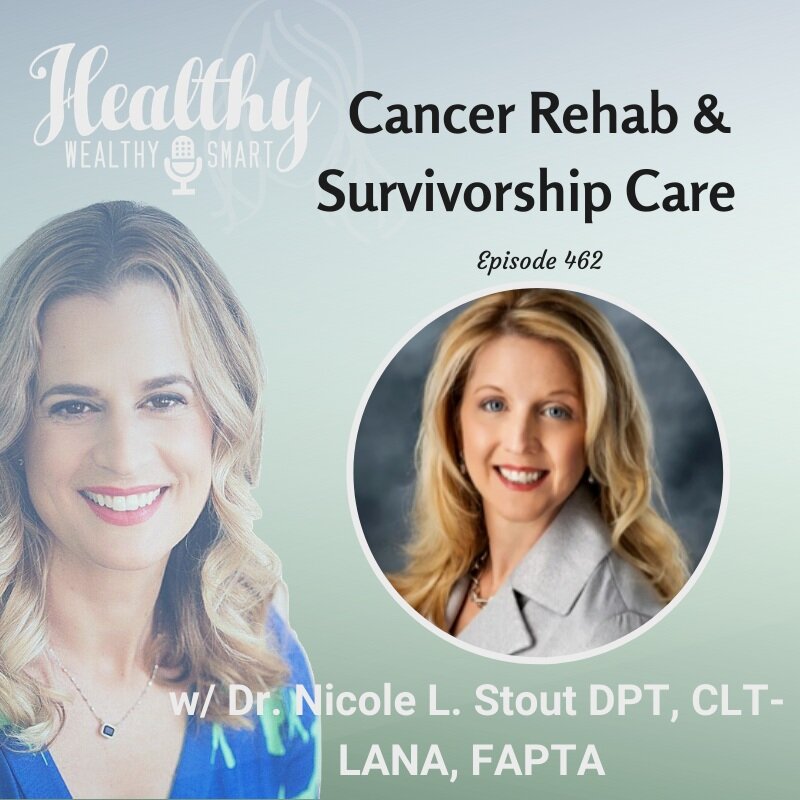 If you would like to know more about how we at Karen Litzy Physical Therapy work with people with a cancer diagnosis or with cancer survivors please contact us today.